The Frame is Going up!
The frame is going up on the new Student Union! - Spherical Image - RICOH THETA
Overview Video
A note from Pastor Glen
We are in an amazing season! Our church is having greater impact in Tucson and around the world than any other time in our history. As an externally-focused church, we are helping churches, local ministries, schools, and social agencies serve their communities. God is blessing us and showing us his favor! So, with our phenomenal growth and increasing influence in our city, we need to make Room for More!
The folks in our church are amazing and generous. Thank you! This allows us as a church to be generous to give and serve others outside our church. Now, we need to take care of an urgent need we have, so please prayerfully plan your gift. If you would like to talk to me or Pastor Roger, please call the church office (520.298.5395); we would love to speak with you and answer any questions you have.
Glen Elliott
Lead Pastor
The Need
During the last 12 months at our East Tucson campus, our middle school ministry has grown by 12% and our adults by 10%. We had 326 baptisms, the most ever at Pantano! But, our high school ministry dropped 38% because we don't have enough space. That's just not acceptable. Students didn't leave Pantano (134 students showed up for camp this summer, and we had more on a waiting list); we just don't have room for them on Sundays. So, it has become clear that we need to make Room for More.
We are committed to providing the best student ministry possible. Our students in middle and high school are at a critical time in life when they are most open to making a decision to follow Jesus and are figuring out how to follow him their entire lives. The additional space and staff, will allow us to serve both middle and high school students during all Sunday service times. So, we need your help to provide a place for our students to know Jesus, follow him, and grow.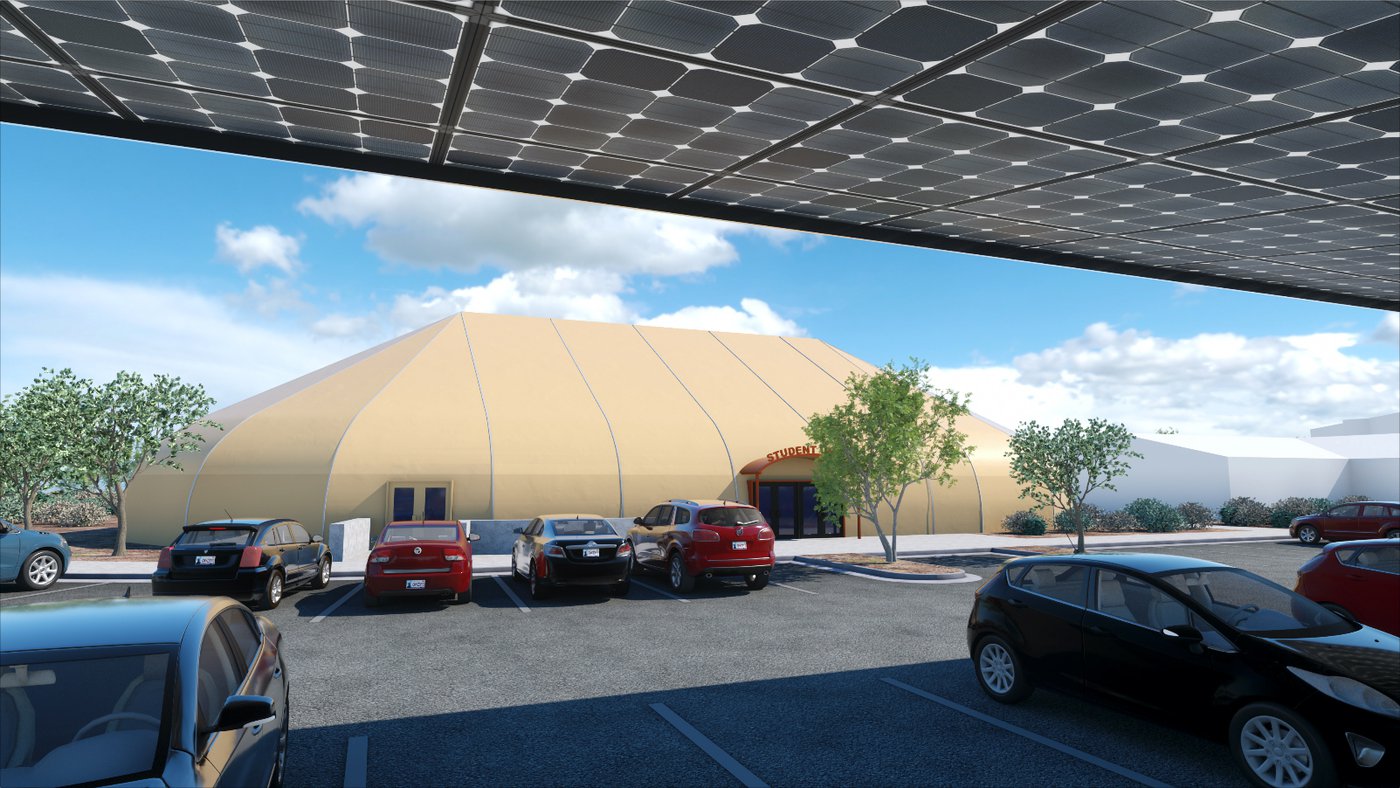 The Plan
We are going to add a 13,000 sq. ft. "sprung structure" building that will provide an auditorium for our high school and middle school students. This will allow us to move our 4th and 5th grades to the old Student Center and free up space for our growing children's ministry in the KidZone building. This plan will help us provide Room for More for all of our children and students.
While final costs can vary slightly, we anticipate the building cost to be about $3 million. We have looked for the most frugal way to build something quickly that will both endure and be low maintenance. It's critical we make Room for More as soon as possible. It is our hope and earnest prayer that we'll be able to pay off the entire building by the time we occupy so we don't have to carry any debt for this project. Together, we can do this! Please prayerfully consider giving a generous gift that is above your regular giving.
Become a Prayer Partner
Give Online
Download the App
Text word "go" to 520-447-2777
Download App
Enter code "pantano"
More Pictures